Who are you?
To better deliver content associated to your field and needs as a medical professional, please select the image that best describes your field of work.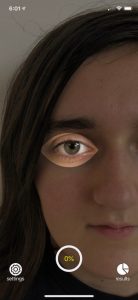 Accurate
Reflex's mean absolute error is under 1 mm from real, ground truth, pupillary results. Reflex's standard deviation is 0.30 mm. No other pupillometer on the market has directly validated PLR results to true ground truth values.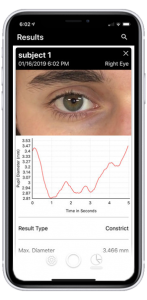 Easy
Reflex is simple. Never again do you need to second guess yourself on subjective penlight tests. Reflex offers an intuitive, hassle-free, method to acquire accurate PLR data and metrics for each specific subject profile. Easy as that.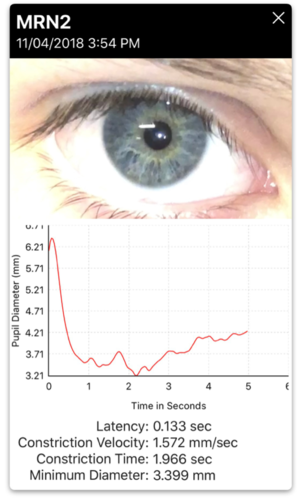 Reflex will produce, when possible, quantitative metrics about the subject's PLR. These metrics include:
Latency

Minimum Diameter

Maximum Diameter

Average Diameter

Maximum Constriction Velocity

Average Constriction Velocity

Dilation Velocity

75% Recovery Time
These metrics are the most commonly reported values for pupillometers today. However, we are always looking to add more and are exploring new quantities that provide relevant medical information.
Want to know more about why quantitative pupillometry matters? Access our curated resource guide
Resources Guide
Reflex is a Class 1 510(k) Exempt Medical Device under 21 CFR 886.1700